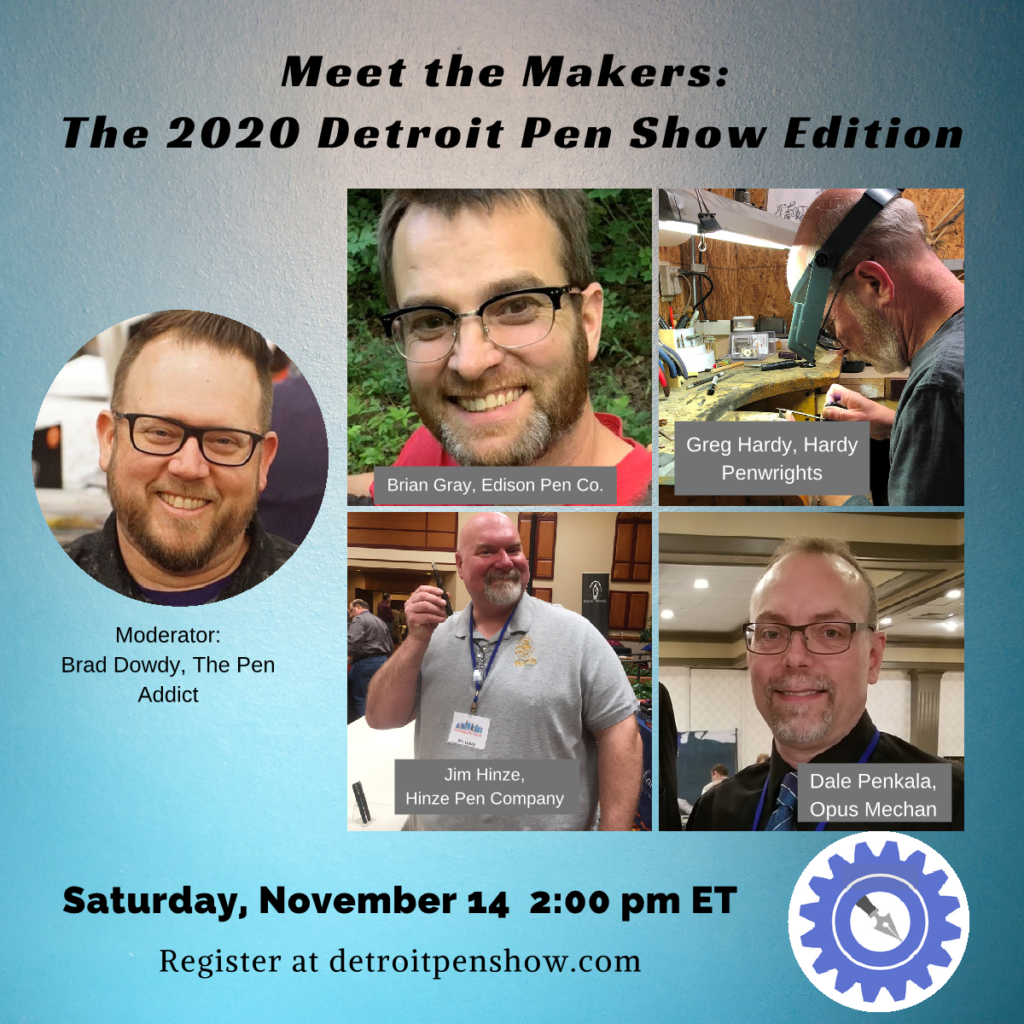 What's it like to be a pen maker? How does someone get into the business of crafting pens? Brad Dowdy of The Pen Addict moderates this panel discussion featuring:
Brian Gray, Edison Pen Co.

Greg Hardy, Hardy Penwrights

Jim Hinze, Hinze Pen Company

Dale Penkala, Opus Mechan
There will be a short Q&A session at the end of the main discussion. Virtual breakout rooms will be available for 30 minutes after the event for attendees to connect with the panelists directly.
Attendees will have audio & video disabled during the panel discussion. The event host will enable audio & video once the breakout rooms are opened.
Questions for the Q&A period can be submitted via the chat feature during the panel discussion.
This event will be recorded for later viewing via the Detroit Pen Show digital platform.